Aquago
›
Online Shop
›
Murdock-aquago-murdock-bf15-water-bottle-refill-station-non-chilled-aquago-004-bf-15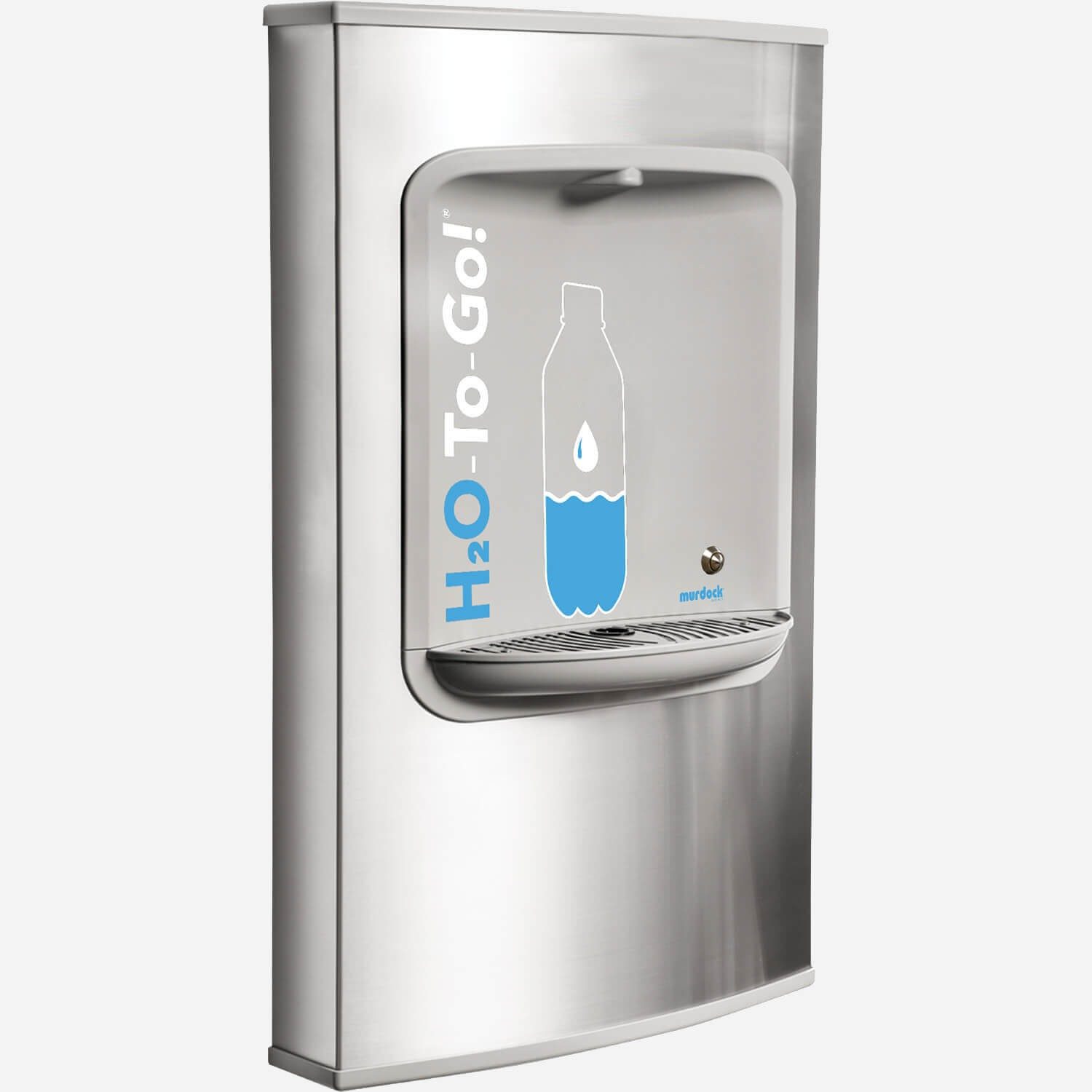 AquaGo MURDOCK BF15 Water Bottle Refill Station-NON CHILLED
$1,999.00
NZD


Approx $1,279.43

USD

Product Code: AquaGo 004 BF 15
| | | |
| --- | --- | --- |
| Product Specification | | |
| Installation Instructions | | |
Description:
H2O-To-Go!® Push Button Water Refill Station-Manual Push Button Operated
A Design as Refreshing as the Water it Serves!
Fill up. Get going. H2O-To-Go! Indoor Bottle Fillers are an eco-friendly alternative to plastic water bottles. With a slimmer body and more inviting aesthetics than traditional bottle fillers, H2O-To-Go! ensures maximum style, functionality and hydration.
Murdock's H2O-To-Go! Manual Pushbutton Bottle Filler is available in a stand-alone surface wall mount unit. The bottle filler features the similar thin, sleek, architectural profile.
No Power Required-Manual Push Button Operated
Requires: Incoming Potable Water Supply, Mains Pressure, via a 350kPa Pressure Limiting Valve, (supplied by Plumber) Waste Water Drain Connection.
Internal Filter NOT SUPPLIED. Contact your Installer Plumber, if you require this.
Order As: AquaGo 006 MURDOCK BF15
For More Information:
Visit our Master Website: https://aquago-chemchek.com/product/h2o-to-go-stand-alone-wall-surface-mount-manual-pushbutton-bottle-filler/