Aquago
›
Online Shop
›
Atkins-atkins-35132c-digital-water-resistant-thermometer-and-needle-probe-cable-ts-2116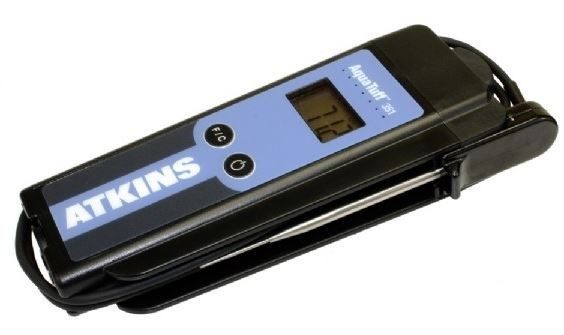 Atkins 35132C Digital Water Resistant Thermometer & Needle Probe/Cable
$0.00
NZD


Approx $0.00

USD

Product Code: TS 2116
| | | |
| --- | --- | --- |
| Product Specification | | |
| Installation Instructions | | |
Description:
This Atkins Accutuff Thermocouple Thermometer is capable of measuring in the -40°C — 260°C range, Accuracy is +/-0.5degC across the entire range. It is supplied with a Reducing Tip penetration probe.The cable can be disconnected and replaced easily and can withstand 200°C as it is made from Kevlar and stainless steel braid. Any thermocouple probe can be connected to this unit The water resistant case is made from extruded aluminium with moulded rubber end caps. It is our most accurate unit and is used in many applications as follows:
Swimming/Spa Pool Waters
Food Industry, Abbatoirs, Fisheries, etc
Air Conditioning Service
Environmental Health Officers
Order As :
TS 2116 Atkins Accu-Tuff Thermocouple Thermometer 35132, complete with wrap and stow DURA NEEDLE penetration probe, instructions & Factory Calibration Certificate.