Aquago
›
Online Shop
›
Murdock-aquago-murdock-a1718-vr-bf-bcd-outdoor-vandal-resistant-bubbler-and-refill-station-chilled-s-s-with-filter-aquago-1007-murdock-a1718-vr-bf12-bcd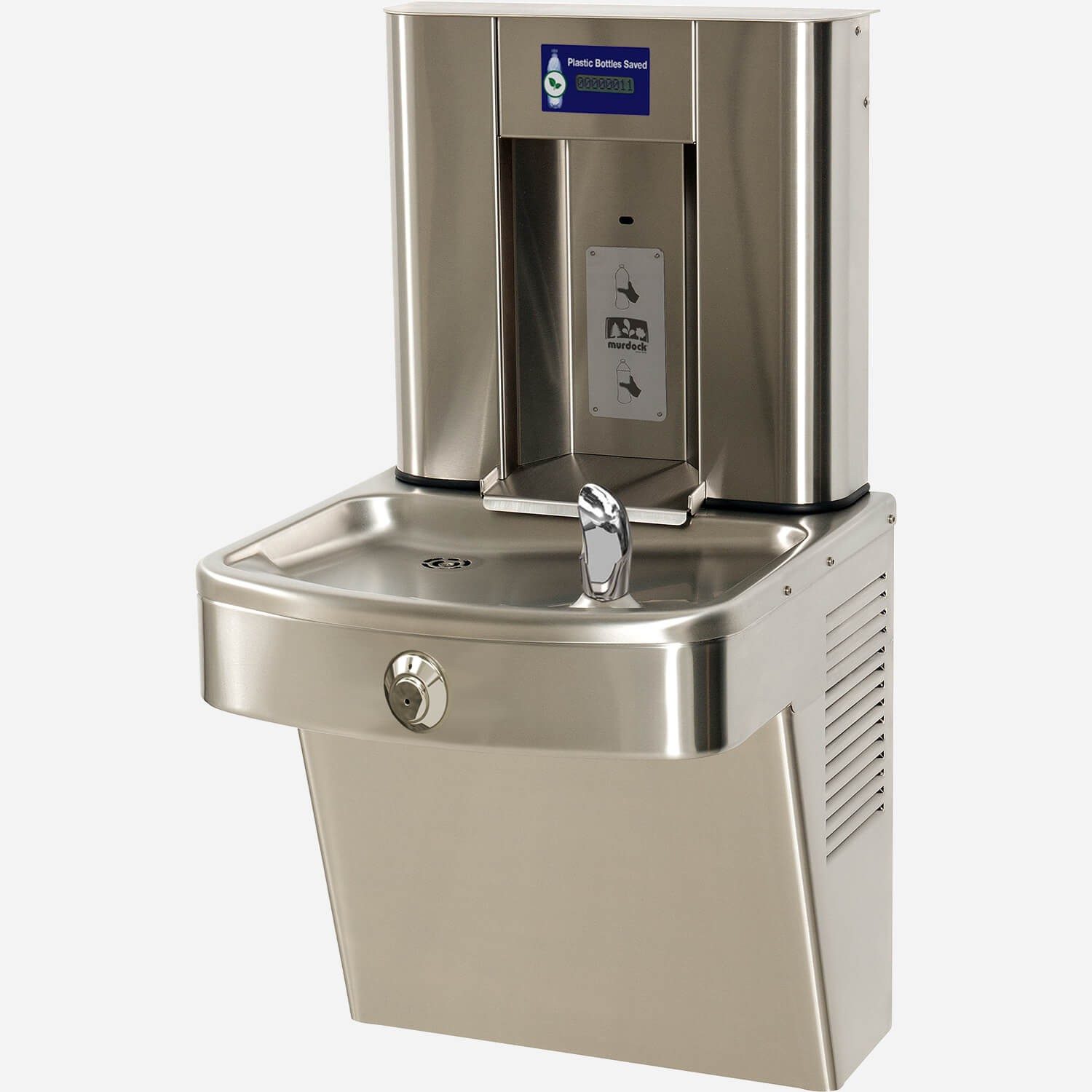 AquaGo MURDOCK A171.8 VR BF BCD OUTDOOR Vandal Resistant Bubbler & Refill Station, Chilled, S/S with Filter
$0.00
NZD


Approx $0.00

USD

Product Code: AquaGo 1007 Murdock A171.8 VR BF12 BCD
Description:
Barrier-Free Wall Mount Water Cooler with Vandal-Resistant Push Button and Heavy Duty Bottle Filler
This durable, barrier free, wall mounted, water cooler with a heavy duty deck mounted bottle filler is suitable for just about any application. The water cooler features a chiller rated at 8 gallon (30.3 liters) per hour. The cabinet shall be all-stainless steel. Fixture meets ADA, ADA Standing Person, and ADA Child requirements when mounted appropriately. The drink fountain features a round vandal-resistant push button for activation. Murdock's Maintenance Advantage design allows for easy maintenance and installation. Bottle Filler is sensor activated via 9volt DC for Safety.
WATERMARK CERTIFIED

Requires 230-240v AC 10-15 Amp Wall Power Socket
Potable Water Inlet 15mm BSP Male via 350kPA Inline Pressure Limiting Valve
Waste Oultet: 32-40mm P or S Trap Required.


Specify as: AquaGo 1007 MURDOCK A171.8 VR BF12 BCD
View Specification Sheets here: https://aquago-chemchek.com/product/barrier-free-wall-mount-water-cooler-with-vandal-resistant-button-and-h2o-to-go-deck-mount-sensor-activated-bottle-filler/
View the H2O To Go Product Video here: https://www.youtube.com/watch?v=RwU0cwPnx08