Aquago
›
Online Shop
›
Chemchek-deminimiser-cartridge-only-ufs-0291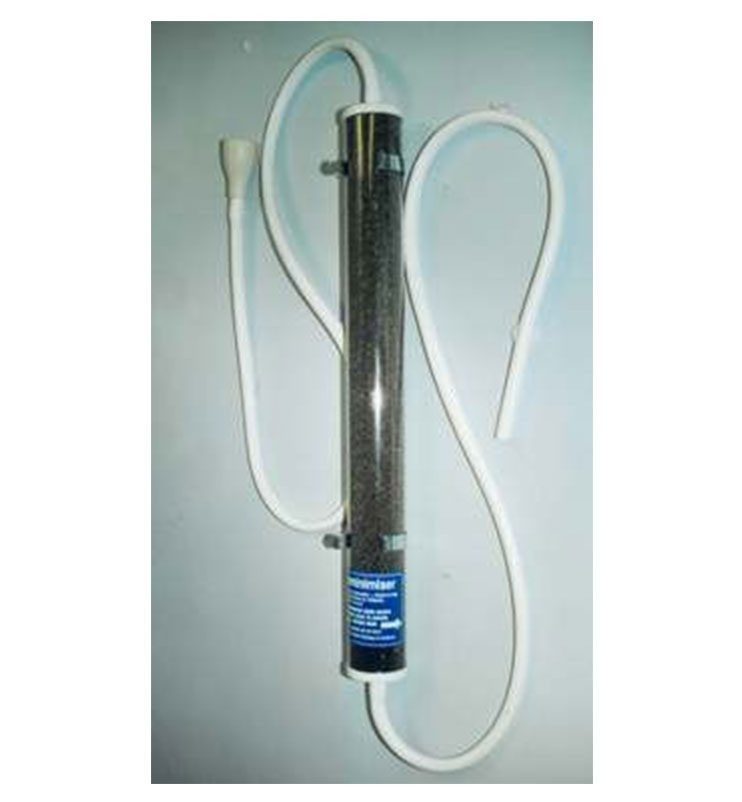 Deminimiser- Cartridge Only
$282.00
NZD


Approx $180.49

USD

Product Code: UFS 0291
| | | |
| --- | --- | --- |
| Product Specification | | |
| Installation Instructions | | |
Description:
The DEMINIMISER Water Deionising System is a simple, yet very cost effective system to produce your own supplies of Laboratory Grade Deionised Water on-site, from your own water supply. It is ideal for LEAD-ACID Battery Service Agents, Steam Iron Refills, Reagent Manufacture etc.
The Kit consists of a Cartridge containing MIXED BED RESIN (Colour Change Indicator Type) which is connected to your Water Supply via a Mounting Pack, consisting of Tube and Mounting Accessories.Any DIY person can install this within minutes! A Dual Cartridge (Two in Series) can be installed for Ultra Pure Water. order, UFS 0291 x 2, UFS0292 & UFS0293 for this application.
Once the Cartridge is exhausted, the internal Resin will change colour from a Blue/Green (when new) to a Mustard Yellow, which indicates a cartridge change is required. This is a gradual change and will occur over time. On AUCKLAND CITY WATER, you can obtain approximately 150 Litres of pure Deionised Water from One Cartridge. Cartridge Life differs depending on the Conductivity/TDS of the incoming water supply.
Tube in Picture is NOT Included with a Replacement Cartridge
Order As:
UFS 0291 Deminimiser-Cartridge Only
UFS 0292 Deminimiser-Mounting Pack
UFS 0293 Deminimiser-Intermediate Mounting Pack